The best part about my blog is being introduced to such creative and whimsical products!  Recently, I was introduced to Art Nosherie. This original art work is created by a 22-year-old artist who is trying to hold on to all of those beautiful intricacies about life that we sometimes begin to forget as we grow up. To learn more about Kate click here. Her prints are truly remarkable!
As soon as I saw her shop, I knew I wanted her artwork hanging on my kids walls!  Her artwork actually inspired Alice's "Big Girl," room that will be coming soon or as soon as she learns to escape the crib. I got a 3 piece watercolor set that will bring color and life into her new room. I can't wait to create the new space in our house.
Check out some of her most popular prints:
Art Nosherie offers a variety of quality artwork and affordable prints that bring any room to life. To view the entire collection click here.
 Use code JULIE10 to get 10% off your entire purchase.
 Oh and did I mention she is from St. Louis too!  I fell in love with her work when I saw this print. I had to add it to my shopping cart.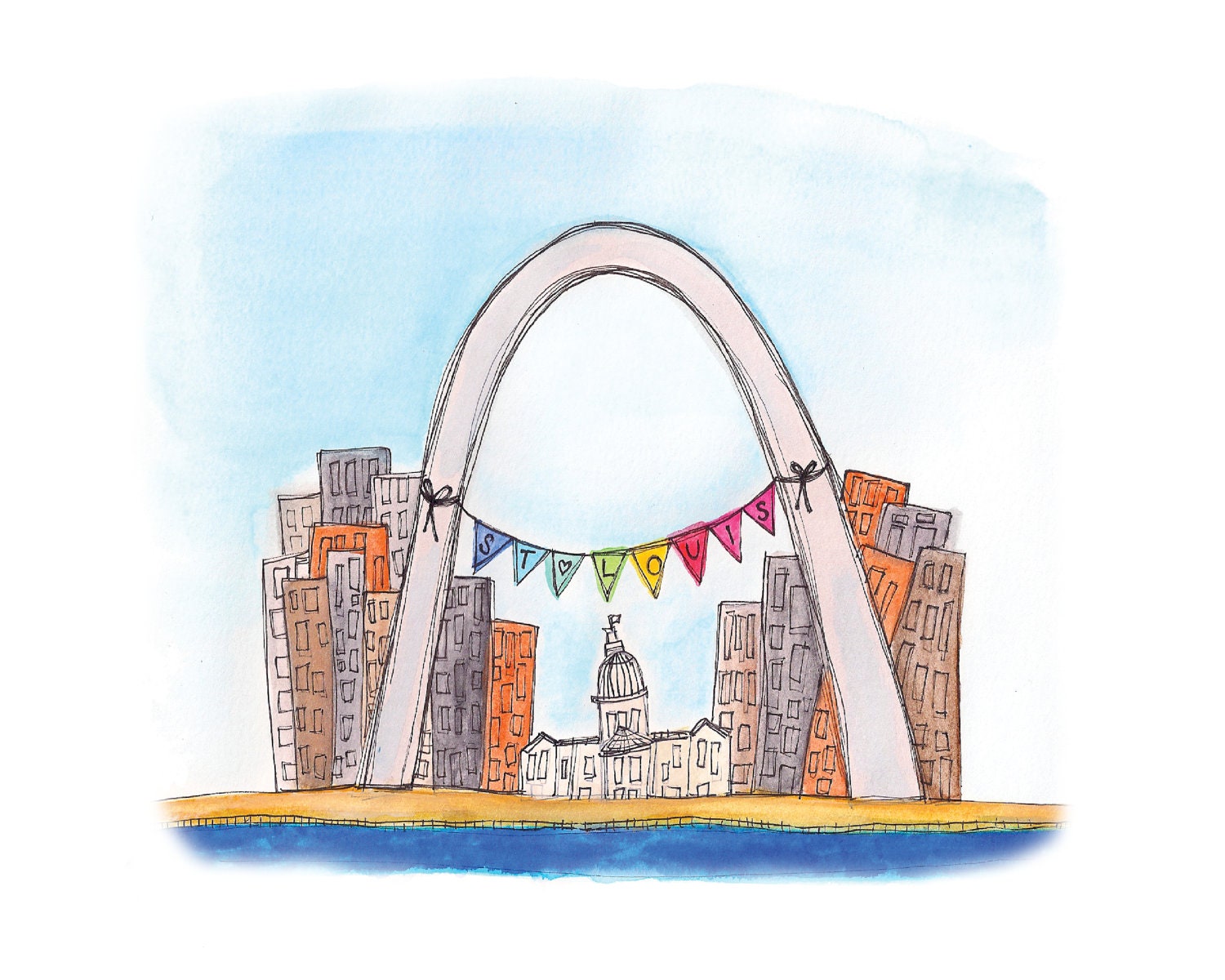 Ok, friends! Do you want a chance to win some FREE watercolor prints?  Kate is giving away 2 FREE prints (pictures above).
How awesome is that?!
Head over to her super cute blog and enter her GIVEAWAY!
Check Out This Months Sponsor: